about us
Sonata is a global technology company, that enables successful platform based digital transformation initiatives for enterprises, to create businesses that are connected, open, intelligent and scalable. Sonata's Platformation™ methodology brings together industry expertise, platform technology excellence, design thinking-led innovation and strategic engagement models to deliver sustained long term value to customers. A trusted partner of world leaders in the Retail, Manufacturing & Distribution, Travel and Software industries, Sonata's solution portfolio includes its own digital platform such as Brick & Click Retail Platform©, Modern Distribution Platform©, Rezopia Digital Travel Platform©, Kartopia E-commerce Platform© , Halosys Mobility Platform©, and Commodity CTRM Platform©, best-in-class capabilities on ISV digital technology platforms such as Microsoft Dynamics 365, Microsoft Azure, SAP Hybris, Cloud Engineering and Managed Services, as well as new digital applications like IoT, Artificial Intelligence, Machine Learning, Robotic Process Automation, Chatbots, Block Chain and Cyber Security. Sonata's people and systems are nurtured to bring together the depth of thought leadership, customer commitment and execution excellence to make a difference to business with technology.
Platformation
Platformation: Steering the Digital Agenda and accelerating Enterprise Transformation
While enterprises worldwide are struggling to create a meaningful approach to Digital transformation, modern 'born digital' businesses have been successful in create tremendous value and disrupting incumbent business models. It is also evident that 'Platforms' are the secret success sauce for Born digital companies. How can traditional enterprises imbibe platform thinking into their digital transformation journey? Can incumbent businesses think like a digital native as part of their digital transformation ?
Platformation is our unique approach to help incumbent businesses achieve their digital transformation mandates. We leverage the power of platforms to help clients create & implement platform based business models. By combining engineering excellence with industry experience, niche horizontal expertise, platform assets& IPs - Sonata helps build open, connected, intelligent and scalable platforms that form the core of modern digital businesses today.
Platformation facilitates interaction between enterprises, consumers andecosystem players thereby unlocking value. This enables swift response to changing customer demands through innovative services/ product propositions creating value to all stakeholders. Couple this with a innovativedesign thinking led approach from steering the digital agenda to execution by leveraging 'born digital' ,specialized assets & accelerators – clients can truly accelerate their enterprise transformation irrespective of where they are on their digital journey.
Platformation enables orchestrating the digital ecosystem and execution of digital business processes through a combination of platform characteristics.
As trendsetters in this concept, we believe that platforms are much more than just stacks of technology layers. Building a robust digital platform requires bringing together various technology platforms across Information Systems, Data & Analytics, IoT, ecosystem and customer experience platforms.
Digital platforms built using the Platformation framework embodies and delivers the following capabilities and functionalities:
The technology environment, application build approach, and the IT operations model work together as one system.
Integrated stacks to common standards on the cloud in a high secure environment, with auto scaling.
Applications are designed as micro-services, with multi-device and channel-reach capability, with Big Data, AI, IoT, and Telemetry-enabled functionalities for intelligent contextual transactions which can be easily integrated and orchestrated within this standard environment.
Operations approaches include full automation with continuous development, integration, and deployment capability for fast, flexible feature releases.
In-built operations analytics that help platform self-learning are used to measure, control and optimize system performance.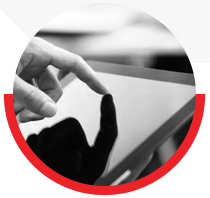 Business Transformation with Creative Solutions Using Microsoft Technologies.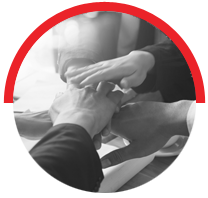 Transforming your business with Creative Solutions on SAP BI, Mobility, and CRM.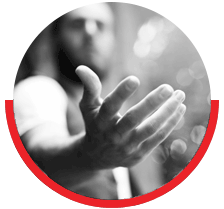 Our Commitment to Being Socially Responsible Citizens.