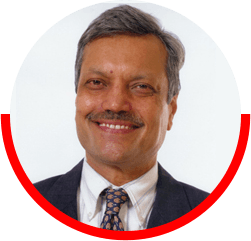 Pradip is a non-executive Independent Director and Chairman of Sonata. He assisted in founding Housing Development Finance Corporation (HDFC) in 1977 and was the founder Managing Director of The Credit Rating Information Services of India Ltd. (CRISIL), India's first and largest credit rating agency. In April 1998, he started IndAsia, a corporate finance and private equity advisory business. He is also Director in BASF India Ltd., Godrej & Boyce Mfg. Ltd., Hardy Oil & Gas Ltd. [U.K.], Kansai Nerolac Paints Ltd., Pfizer Ltd.and Tata Investment Corporation Ltd. among others. He is Chairman of IndAsia Fund Advisors Pvt. Ltd. as well as Member of the Audit Committee, CSR Committee, Grievance Committee and Nomination and Remuneration Committee of some of these companies. Pradip holds a Degree in Commerce and is an ACA, AICWA and MBA from Harvard University, USA.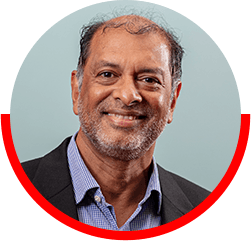 P. Srikar Reddy
Managing Director & Chief Executive Officer
Srikar is the Managing Director and Chief Executive Officer, Member of the Board of Directors of Sonata Software Limited. A graduate from the Regional Engineering College (NIT, Trichy), and a Post Graduate in Management from IIM Calcutta.
Srikar has been with Sonata since 1986 and is pivotal in building Sonata as a trusted and reliable IT Solutions company. Srikar's philosophy of driving business growth through a single-minded focus on customer and investment in people and technology, has made Sonata one of the fastest growing IT solutions company with a unique and differentiated strategy and value proposition.
In the last 6 years, between 2012 to 2018, since Srikar became the CEO of the company Sonata has seen its revenues, profits multiply many times and a market capitalization growing over 20 times, enabling the Financial and Industry analyst groups recognizing his focus to conceptualize and execute a unique growth strategy based on IP. This has helped Sonata to be a member of the group of unique Global growth companies at the World Economic Forum (WEF).
Srikar has set Sonata on a new growth path with a unique proprietary approach to creating digital businesses called "Platformation "
Srikar is actively involved with NASSCOM and CII, and was the Chairman of the Regional NASSCOM Council. He has been the Speaker at WEF and NASSCOM events. Srikar was conferred with the distinguished Alumni award by NITT, for his contribution to Industry/Corporate.
Sonata's growth over past 6 years is now widely recognized and Srikar has been featured recently in the list of India's 10 most valuable CEO's in the large enterprise category (2500 crore to 7500 crore) by 'Business World,' (Issue dated 18th June 2018). He has also been featured by Business Today (September 2017) as leading one of India's fastest growing emerging (revenue between 500 to 2500 Cr) companies.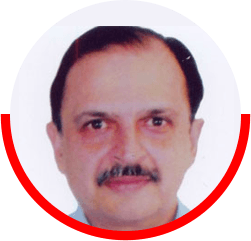 S.B. Ghia is a non-executive Promoter Director of Sonata Software. He is an industrialist with interests in a variety of fields including Chemicals and Consumer Food products.He is also Director in the following public companies: Alkyl Amines Chemicals Ltd., AVT Natural Products Ltd., Delta Magnets Limited, Innovassynth Technologies (India) Ltd. and Innovasynth Investments Ltd. He is a member of Risk Management Committee and chairman of the Stakeholders Relationship Committee, Corporate Social Responsibility Committee of Sonata Software Ltd; a member of Investor Grievances Committee of Futura Polyesters Ltd, Alkyl Amines Chemicals Ltd; a member of the Audit Committee of Alkyl Amines Chemicals Ltd, AVT Natural Products Ltd & Sonata Software Ltd; a member of the Nomination and Remuneration Committee of Alkyl Amines Chemicals Ltd (Chairman), AVT Natural Products Ltd and Sonata Software Limited .
He holds a Degree in Science (Chemistry) and MBA from Bowling Green University, USA.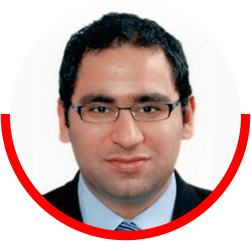 Viren Raheja is a non-executive Promoter Director of Sonata. He is Director/Alternate Director of several companies: Asianet Satellite Communications Ltd., Innovassynth Technologies (India) Ltd., Hathway Cable & Datacom Ltd. and Supreme Petrochem Ltd. etc.
He holds a Bachelors degree in commerce from Mumbai University. He has passed all 3 levels leading to the CFA charter and has an MBA degree from London Business School.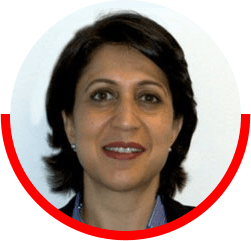 Radhika Rajan is a Non-Executive Independent Director of Sonata Software. She is the Executive Vice President, DSP Investments and heads DSP Investments, the umbrella company of the Kothari Family Office, in Mumbai, India. The Kothari portfolio comprises of Indian securities, fixed-income, corporate paper and loans, and some angel and private equity investments. Previously, Radhika was President of TCG Advisory of the TCG Group, New York. In this capacity, Radhika conceived, set up, structured and managed the operations of TCG's offshore Indian Equities Funds for 7 years. Prior to joining the Fund in 2003, she advised TCG and several other private equity groups on various companies and proposed investments in the US-India corridor. Radhika Rajan is a US citizen and long term resident of New York who relocated to India a few years ago. She has focused on India as an investment destination since 1999, when she became the New York based Executive Vice-President of Mphasis. Prior to Mphasis, Ms. Rajan worked as a global macro proprietary trader at Chemical Bank (now JPMorgan) Itochu, UBS, Bank of America, and Bank of Montreal where she created and managed several profitable trading structures. As a global macro trader, she traded and took proprietary positions in a range of currencies, cash and options, and in interest rate and commodity futures and derivatives. Ms. Rajan holds an MBA degree from the Indian Institute of Management, Ahmedabad and an MSc. (Physics) from Indian Institute of Technology, Mumbai. She was a National Science Talent Scholar through her Masters' degree.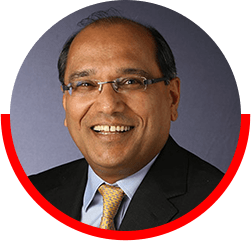 Sanjay Asher is Additional Director designated as Independent Director. Mr. Sanjay Asher is a qualified Chartered Accountant, a commerce and a Law Graduate. He is a Solicitor admitted to Bombay Incorporated Law Society. He is a Senior Partner at the law firm M/s. Crawford Bayley & Company. He specializes in corporate and commercial law, mergers and acquisitions, private equity and capital markets.