Platformation™ - Marchitecture
Marchitecture
A Sonata Marchitecture map shows how each part of the system fits together. Like any Platformation™-compliant system, a marchitecture is a fractal representation that works at any scale – whether it is a single platform to deliver a solution to limited set of requirements, or an enterprise-wide system spanning multiple platforms, interfaces, and touch points.
Sonata Marchitectures are reusable
industry specific Marchitectures can serve as templates, or as starting points for further customization. They combine aspects of architecture diagrams, infrastructure maps, microservice topologies, custom APIs, data design and a host of other features that combine to represent an open, intelligent, scalable and connected system.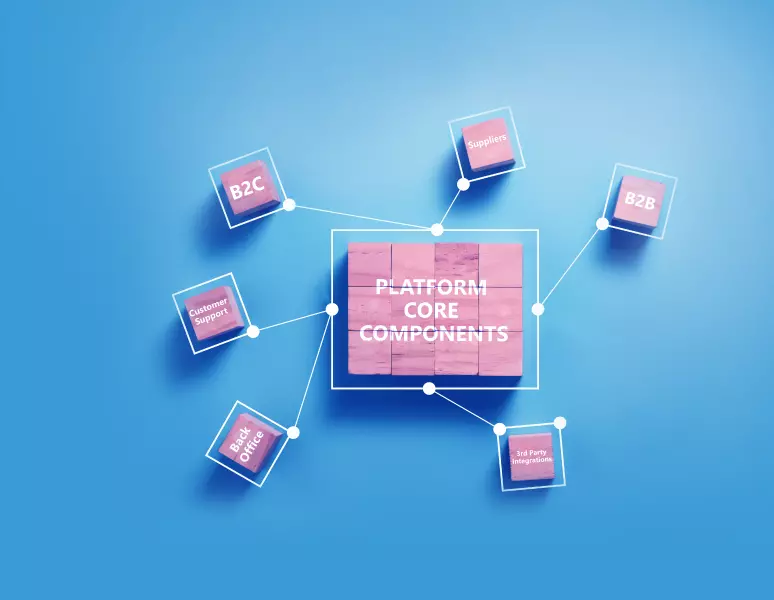 Marchitecture
This is a Marchitecture for a large petfood manufacturer, representing the platforms, applications, APIs, telemetry systems and data interfaces that go into a Platformation™ compliant system, delivered by Sonata's world-class engineering services.
And this is how the marchitecture was implemented – in this case, though a series of products on the customer's preferred Microsoft stack.