Challenges of ISV Product Engineering | Sonata Software
There are various challenges in product engineering. There is a growth of ISVs and product engineering organizations in the IT Software Services domain, with companies channelizing efforts to develop digital products and native platforms to cater to the needs of diverse fields, including CRM, ERP, SCM, and Business Intelligence, Analytics, BFSI, etc.
There is a growing need to adopt the strengths of leading cloud vendors (AWS, Azure, GCP) and leverage the nuances of Web 3.0, digital and internet technologies to introduce unique value in the IT software product market.
There is growing R&D expenditure to develop low-cost digital product development models to gain a tremendous low-cost advantage over the competing players with reduced time to market for the new version and multiple releases with enhanced product functionality.
Major ISV Product Engineering Challenges


1. Creative blocks
The foremost challenge faced in new-age product engineering is creating unique and innovative ideas. It is a roadblock even for industry veterans and the most creative minds.
The reasons could be a lack of understanding of client needs and desires, organizational red tape, or a lack of coordination between the product development and marketing teams.
2. Ideas Generation
Also, everything originates from an innovative idea and thought – a process that may not be simple. To overcome certain obstacles, there should be a provision to conduct brainstorming sessions to get the gist of the best ideas that creative minds can think of and be able to share thoughts with high potential.
Business expectations of the new digital age are more of an evolution than a change. Some great ideas and concepts will originate while employees are working to develop new products for clients to address their daily and long-term requirements. Having timely brainstorming sessions will give impetus to creative thinking and help create new innovative solutions.
3. Striking a balance between immediate and long-term objectives
There is also a strong need to balance immediate requirements and the long-term needs of the digitally savvy market. There is a challenge in deciding the upfront investment required for short-term demands versus compelling long-term aspirations regarding product engineering.
While there is a reluctance to go in for upfront expenditures of prototyping, research, and R&D services, there is a strong need to consider the bigger picture for long-term success. Cutting corners by itself may hurt the long-term growth objectives.
4. Lack of Understanding of Stakeholders
The primary mistake of product engineering organizations is to underestimate and not fully understand the stakeholders. The company, in reality, is a combination of the executives and the power users. With an unsatisfactory power user, everything will come to a standstill.
Yes, it is good to focus on executive stakeholders. Still, it will add value to be in sync with the power user and understand the critical factors of the success of digital products and services by getting a feel of the power user's experience.
Failure to do so may result in resentment, resistance, and other unfortunate events, and the remedy is to engage with all stakeholders for a turnaround in the business.
5. Outdated IT Mindset
It will be essential to place IT representatives on the same stage as executives and business leaders. It needs to view its support as a journey evolving iteratively in the digital world.
IT teams are known to hone their capabilities to be efficient in upcoming technical competencies and drive down the unit costs of services. When there is a collaborative approach between IT teams and business stakeholders, wonders start to appear with the introduction of innovation, efficiency, and growth.
Implementing mechanisms that engage stakeholders and are easy for business folks to use are generally available at high prices and are often time-consuming. The onus is on IT intellectuals to support business stakeholders and make the required effort to design the engagement that makes it easy for business executives.
Also, it is a mistake to continue thinking of IT services as discrete components of technology support, as this happened in the past. In the modern digital era, IT folks need to view their support as a journey, evolving iteratively as business needs and expectations grow.
6. Close Scrutiny of SaaS Product Development
SaaS product managers are at the receiving end when balancing the business, user experience, and technology needs of SaaS businesses. This primary challenge is while navigating the roadmap, as there is a need to decide what to build, when and how to handle the critical situations of product engineering regarding managing business and technology needs.
There is a significant hurdle in the effort due to a lack of skilled resources and constant customer integration requests steering the product development team away from the core focus of robust SaaS product engineering.
Silos play the role of a powerful showstopper as the different groups like R&D, Product Engineering, Sales & Operations add to the challenges. The onus is on the SaaS product manager to align all the stakeholders for smooth functioning.
Adopting a DevOps culture is one instance of unifying the team and removing a silo mentality. It helps achieve a collaborative approach across different departments and establishes a smooth one-way focus on product engineering.
a. Upheavals in the market
The market is now getting very competitive, with multiple vendors promoting feature-rich, digitally engineered products, adding to the challenge of the product engineering team.
It is significant for the SaaS product engineering team to respond to growing market needs in an agile manner, which is another pain point. Focusing on the real-time customer and market needs helps shape the Product with the right features and has a competitive edge in the market.
One thing to note is that the market is not only full of cut-throat competition but also continuously changing and evolving. SaaS product managers need to be flexible in their approach, receptive to the demands of the digital era and respond with an agile mindset.
b. Process Paralysis
Another pain point is not having a system of automated processes or integrations between various critical stakeholders and teams. Having a team adept at implementing automation processes helps overcome the process-related challenge.
A SaaS product manager's role keeps evolving continuously, and there is a need to wear multiple hats and juggle many tasks for successful results. The proper governance and frameworks must be adopted to bring together the stakeholders on a single platform for SaaS product engineering.
Developing automated integration processes is of utmost importance as it helps manage multiple applications, all while remaining consistent and focused. There is a disbursement of updated product and market needs, enabling the team to develop a strategy to overcome pain points and dispel errors.
7. Legacy Modernization
Technology is advancing rapidly with cloud-based solutions and digital applications, providing the capability to develop modern products that help reduce time to market, reduce cost overheads, enhance efficiency, and ensure timely development of digital products.
There is a growing requirement to go in for legacy modernization. More extensive and older organizations are more burdened with the need to go in for legacy modernization.
a. Reduce Administrative Costs
With the advent of digital and cloud technologies, the needs of product engineering organizations have changed, and it may be challenging to maintain, support, improve, or integrate with new systems because of architecture and design challenges.
A legacy system is expensive to maintain and needs more resources and time. Some legacy systems depend on antiquated programming languages, have hardware and software support issues, and have security vulnerabilities. It has become a significant barrier to digital transformation.
b. Integration and Compliance
Integrating legacy systems with modern applications is challenging, and it is a long-drawn and costly process to build integration functionality. It is expensive and results in data silos.
New digital technologies have the advantage of being integration ready with critical third-party applications. A solution is available to access essential information, such as geolocation, data sharing, and advanced security features.
Legacy can also face a compliance-related struggle. With new policies such as GDPR and HIPAA compliance, legacy products have a challenge, which is time-consuming and costly.
c. Advanced Security
A legacy setup increases the likelihood of vulnerability and security breaches. There may be multiple security issues even if active patchwork happens in continuity. A legacy setup needs to undergo modernization to be able to actively cope with security issues to be able to provide security services to end customers.
Staying ahead of the evolving threat landscape is the need of the hour. Without properly architected and developed, multi-tenant cloud architectures and new-age IT infrastructure can pose an even greater risk.
A minor downtime in this age of cut-throat competition can mean a loss of customer base due to non-satisfactory reasons with a tarnished company reputation. No wonder a new-age digital product with full proof security is the need of the hour.
d. Lack of innovation
There is less room to embrace the concept of innovation in legacy software. As the organization is replete with older tools, technologies, and processes, it creates only a slight possibility of innovation. Business models and technology are likely less adaptable as the market requires.
New opportunities may not be available to the product development organization, and a competitor may win the contract. Also, the emerging digital technologies have put the ISVs in a state of flux and posed a challenge to continuously innovate and rise above the competition or risk losing customers.
e. Agility to adapt and enhance efficiency
There was an immediate need to adapt and implement new-age digital and cloud technologies and strategies to remain a strong incumbent in a competitive market. There is a strong need in this digital age to develop open, scalable, connected, and flexible software products. The obsolete systems are slower and are not in a position to respond promptly to the evolving market needs.
Getting legacy products to generate revenue for organizations is replete with many overheads for the company, including a significant impact on productivity and efficiency. And results in the innovation being delayed. The COVID scenario can be termed as an instance of unforeseen market circumstances.
Significant efforts as part of modern product engineering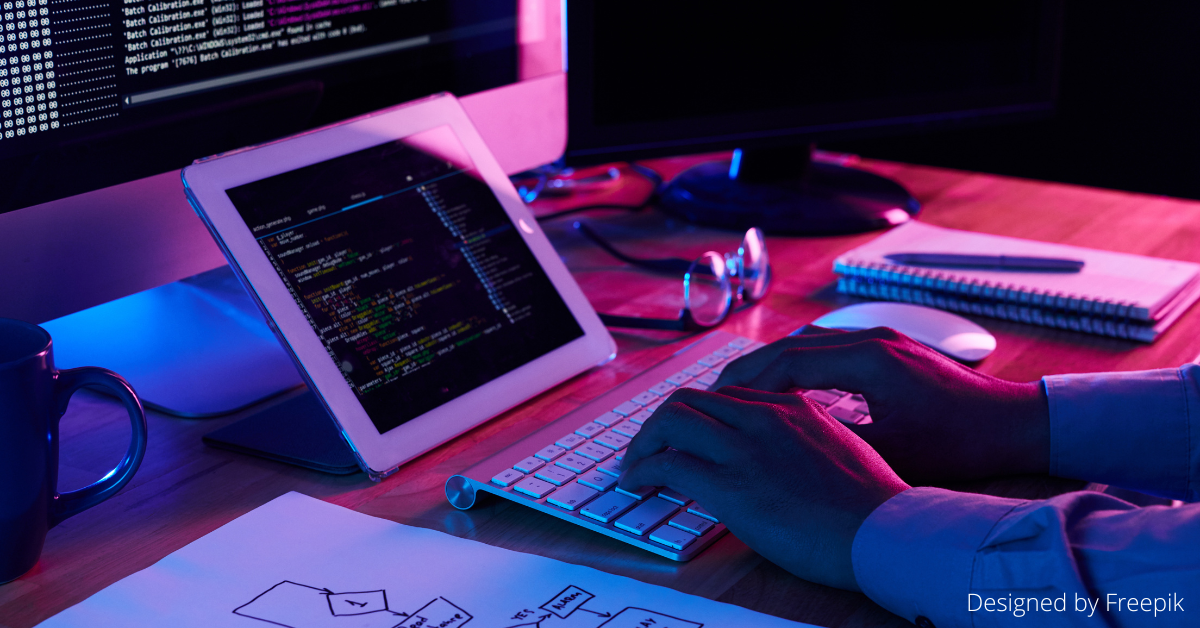 1. Support for application modernization
For an ISV and a dedicated product engineering organization, enormous significance is attached to the products already engineered and the clients being catered to.
a. Modernization Attempts
There is a need for reasonable modernization attempts by using microservices, containerization, serverless computing, automation via DevOps, and maintaining a CI/CD pipeline that helps retain the importance of existing products while simultaneously enhancing application scalability, resilience, and usability.
b. Software development Attempts
Making novel software development attempts using multi-cloud and digital technologies will aid in developing innovative products, allowing ISVs to offer low-cost hosted solutions with a SaaS option. With the seamless operation of private and public clouds, a managed transition is possible to a new age of application architecture.
c. Growth-oriented Migration plans
With growth-oriented migration plans critical to managing complexity, cost, regulatory compliance and risks, there is a need to partner with an experienced SI or technology services provider that helps avoid the bottleneck involved in negotiating the cloud journey.
2. Understanding a Product & Apt Conceptualization
It is well known that product engineering is highly demanding for a professional with the required skill sets, both hard and soft.
a. In-depth Knowledge
An obvious requirement is an in-depth knowledge of tools, technologies, and processes backed by practical product engineering experience. In addition, the skills need to be reinforced with strategic thinking and market and business know-how.
b. Creative Thinking
Even skilled resources frequently struggle to find original concepts that meet market needs and may even lack an understanding of user psychographic or behavioural needs. Product engineering organizations must make an effort to make product engineers think broadly and creatively while having the technical know-how to realize ideas.
c. Conceptualization Process
It is becoming increasingly difficult to conceptualize the Product and adapt the product vision as the effort in product engineering goes to the next level. There are scenarios to discover aspects that challenge our established imagination late in the game, impacting efficiency, cost, and productivity. Many experts ignore this insight, move away from the contradictions, and justify the proceedings with a thrust only to launch a particular product or platform.
The vulnerability lies at the core of these reactions. Product managers are scared of facing the outcome of going wrong or coming off as nave or short-sighted. Great project managers know that if they feel like they are aware of all aspects, they lack the required knowledge of the Product and the market. The product design and conceptualization process are at times plagued with ambiguity, resulting in failures.
d. Business and Technical Aspects
In reality, experts who go in-depth to understand the business and technical aspects successfully adapt and build market-leading products. In the digital product niche, the winner takes it all, and an outstanding product developed can make up for the time spent on the optimal effort of conceptualization and product design.
3. Proper Communication with a Select Audience
With the growing demand for developing digital products with enhanced multiple features, it is critical to educate all technical and business stakeholders on the technical aspects of creating a feature-rich digital product or platform.
a. All Colleagues
Product engineering organizations must communicate the product concept and the critical needs and necessities required to be implemented with all their colleagues. This should happen so that everyone can understand the need for technical and business adjustments, and this is not an easy task.
b. Product Engineers
The additional burden of extensive responsibility placed on product engineers complicates communication clarity. A product engineer is an essential stakeholder in engineering a digital product and plays a vital role in bringing success to the market.
To see the Product's success in the new age of a digital-savvy environment, developing an original product concept with clear communication and a dedicated collaborative approach is necessary. Product engineers need to be made to participate in literally every stage of a product's development for success in touch. There is a need to resolve technical and management-related communication gaps for the overall success of the digital product launch.
c. Remote Working Synchronization
The onset of COVID has also enhanced the importance of remote work synchronously. There might be a different design, development, testing, product launch teams etc., across multiple time zones and other geographic locations. A team must wear various hats to overcome remote working challenges.
There needs to be a culture of openness for a win-win situation. Product enhancements and central feature ideas can spawn from any level inside the organization. There has to be a streamlined workflow system to overcome the showstoppers of speed and quality of the final Product.
All members need to use available tools of communication and exchange valuable thoughts with each other, and resolve any conflicts to ensure a productive collaborative effort for the overall success of the digital product engineering endeavours undertaken.
4. Having the Right Talent
It is a well-known fact that the development of modern-age digital products is a collaborative endeavour.
a. Internal Skilled Team
It is essential to put together a super-skilled team for the product engineering task. Having skilled resources capable of designing and developing a product, ensuring appropriate sales and product launch, and providing continuous support and feature enhancement in response to changing needs is critical for success.
b. Expert Partners
While it is a challenge to have the right skilled team assembled internally, it will be wise to look for established system integrators and product engineering partners with the right talent to help ISV develop modern products. Having well-trained experts can accelerate timely as well as quality product delivery.
Product engineering experts must be highly agile to constantly adapt to changing business requirements and embrace rapidly evolving digital technology. Such resources are a challenge for an ISV not in the core IT business.
It is wise to work with an experienced product development partner with relevant expertise that provides keen insights on how to evolve product functionality, improve process flow, and elevate the user experience.
c. Balanced Approach
Trying to make a new digital product can be ruined by one wrong guess or choice. It depends on ISV's balanced approach to pursuing an internal or external path.
An ISV may face some pressing challenges while developing customer-centric modern digital products. An ISV's in-depth analysis of a buy versus a build decision is always challenging.
In the case of a lack of in-house experts, going in for a buy option is a wise step to take from a cost, quality, and time-to-market perspective. With the advent of even evolving digital technologies, the role of product engineering partners will be pivotal, from initial conceptualization to post-deployment support.
Conclusion
A strategic partnership will help ISV leverage:
Core Product Engineering Expertise

Eliminate Risks associated with new age product engineering

Overcome the challenge of budget uncertainty

Enhance project management efficiency needed for product engineering

Enable continuous feature enhancement to keep pace with evolving technology
Technology innovation is a continuous aspect and has a firm grasp of accelerator that helps revolutionize ISVs go-to-market decisions across all levels. Sonata Software can help with a product that is given shape on a firm foundation with cutting-edge technology and a delightful end-user experience that will ensure long term success.