Five Reasons to Rethink Cloud Computing
Make a statement often enough and eventually it becomes lore. Like the claim cloud computing is less secure than systems based on-premises. Cloud computing is helping companies reduce IT burdens.
The cloud also helps grow productivity and expands security. Also, leverage small businesses with the latest computing technology. Here's how the cloud can help your business grow and why the cloud matters.
What is cloud computing?

Cloud computing is a network of servers associated with using the Internet. The main function is to share data, resources, and software. The Internet acts as the hidden cable that connects everything. This contains all physical and virtual servers all over the world.
Cloud computing is promising as we can store all the files and data on remote databases rather than being limited to local hard drives or storage devices. This expands not only to single files but also to a huge bunch of data.
How Does Cloud Computing Work?
Cloud computing is divided into two sections: the front end and the back end.
The front end is the side where clients access the Internet for data. This contains computers, computer networks, applications, and all standards for clients to access the cloud computing system.
The back end contains all things needed for cloud computing services. This includes servers, computers, data storage systems, programs, and all necessary aspects to provide different cloud computing services. It provides a complete dedicated server for each computer program.
Benefits of cloud computing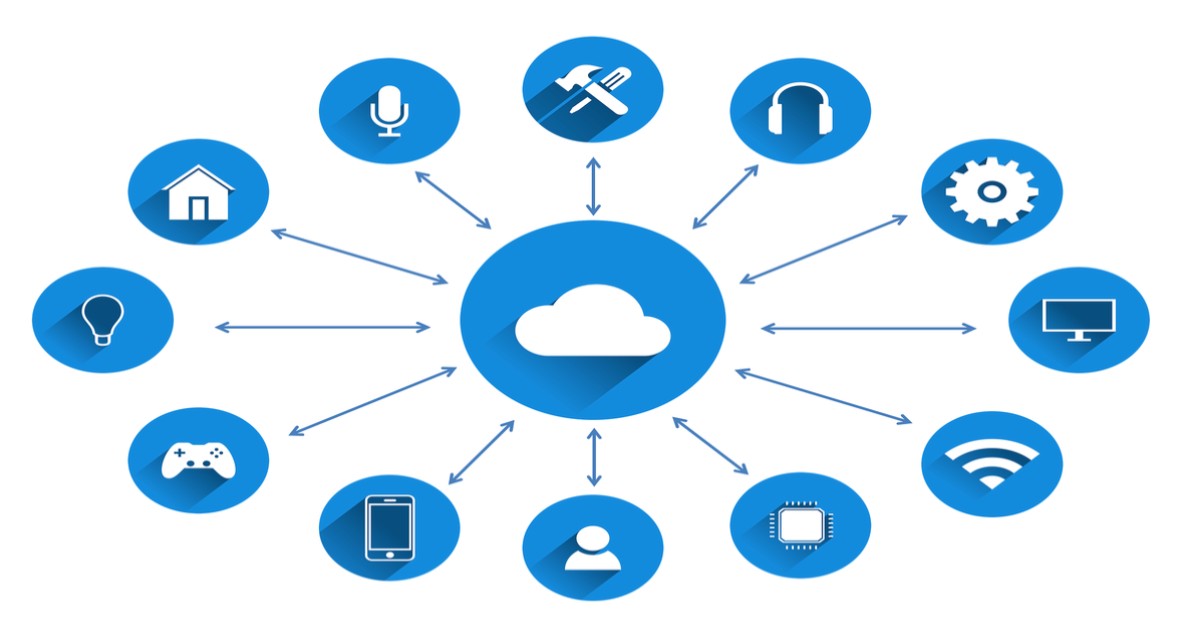 1. Cloud computing allows for more checks and balances
In a traditional data centre, if the root system administrator's credentials are compromised then it's game over. There's no protection at the service level. In contrast, cloud computing offers multiple layers to safeguard valuable data and processes, including role-based access controls, service level authorizations and secured access tokens for each cloud resource.
There are also Data-at-Rest and Data-at-Transit protections available.It's not just data that's well protected in the cloud.
There are different security frameworks and cloud vendor-specific solutions for applications (OAUTH token-based authentication, SAS security tokens for cloud services access, Cloud application firewalls) and networks (Virtual Network security at IP level, Application Gateways and Cloud Firewalls, private endpoints, service endpoints, Virtual Private Networks).
2. Cloud computing is governed by industry-wide security standards
While Cloud customers remain responsible for security at the enterprise level, cloud computing platforms have robust security standards in place to support them.
All cloud vendors have implemented the NIST cybersecurity framework which promotes using end-to-end visibility for threat alerts, logging, and monitoring.
For example, Microsoft Azure has services like Azure Security Centre and Azure Defender as Microsoft Cloud security Posture management and Azure Sentinel as cloud-native SIEM services.
There is also a well-established range of international and jurisdiction-specific standards for data protection. These include the EU data protection Code of conduct, ISO 27001/27002 (information security management systems), the USA Sarbanes-Oxley Act (SOX), COBIT (control objectives for information and related technologies), ITIL certification, and SAS 70 security audits.
These are just as relevant to cloud-based information management as they are to on-premise data systems, providing greater assurance to enterprises and their clients and customers.
3. Cloud computing offers a better defence to ransomware and faster recovery
Organisations can protect themselves against ransomware and other attempted data breaches through techniques like privilege escalation, credential access, lateral movement and exfiltrations (called MITRE key attack vectors). They can also tighten security postures and implement threat hunting.
Just as importantly, in the event of a successful attack, enterprises operating from the cloud can return to the market faster. Because cloud security is layered, breaches are detected earlier and at a point closer to the attacker.
Security walls are activated as soon as a breach is detected, allowing time to eliminate the threat before catastrophic damage. Cloud-based activity logs allow for fast, automatic system restoration and a speedy return to normal operations.
4. There are cost-effective cloud security models for every user.
Implementing end-to-end cloud security doesn't have to be expensive. Most security services are offered on a pay-as-you-go basis, which is a cheaper licensing model. Security operations can also be centralised to leverage global deployment benefits.
5. Cloud security can be managed with established protocols
After more than two decades of development, there are now established design patterns for cloud computing. These are well documented, with an emphasis on rigorous security standards.
At the outset, cloud architects should implement an ordinations specific Active Directory. Then authentication mechanisms, various security tokens, lasers, firewall placement and services can be integrated.
Once this is done, network security can be addressed through well-defined IPs with various private links for services, followed by application considerations. Then governance and monitoring frameworks should be implemented as the final safeguard for cloud safe platforms.
Conclusion
Sonata Software's unique Cloud Platformation™ approach delivers a superior cloud journey, ensuring every piece of the digital stack operates in cooperation with lower-level stacks and responds on demand. We have a proven track record with Azure, AWS & Google alliances on IT infrastructure, cloud, and solutions.
Sonata Software's cloud computing solutions managed services for cloud offer design, delivery, and daily operational support for computing, storage, and virtual networks on the cloud environment.
Contact us now or submit the form below for a no-obligation conversation about your enterprise goals and digital agenda. Write to us today at azurehelpdesk@sonata-software.com.