Streamlining operations and improving the customer experience
From the field to the corporate office, cloud technology is dramatically improving communications with customers, general contractors and subcontractors and helping specialty contractors to improve operations across the board.
If you're like most contractors, you've already invested in a variety of technologies to improve productivity but haven't committed to comprehensive digital transformation. Mobile communications, digital contracts and project management tools are commonplace and provide value, but don't provide the scalable, intelligent and flexible foundation associated with a fully realized digital platform.
A Comprehensive Cloud Platform for Every Aspect of the Business
Imagine an intuitive technology environment where data flows easily from sales and marketing, through the bid management process, into production or delivery, service, finance and customer communications.
Low-cost, efficient marketing and sales outreach
Higher close rates for new projects and contracts
Improved resource management and client satisfaction
Clear project-performance data and profitability intelligence
Predictive analytics for services delivery and asset maintenance
Consistent financials, project accounting and sales forecasting
Scalability and Flexibility to integrate easily
Microsoft Dynamics 365 Cloud Platform for Specialty Contractors
We specialize in designing, deploying and supporting Microsoft Dynamics 365 technology solutions to address the unique challenges of information overload and the growing complexity of technology that contractor firms face every day. Our best-fit solutions encompass scheduling and mobile field management as well as ERP, CRM, project management and content management. We deploy these solutions to address the most pervasive issues throughout the entire project lifecycle.
SERVICES & SOLUTIONS
Thumbnail image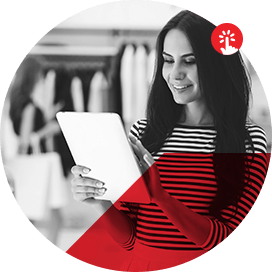 Display customer speak
Off