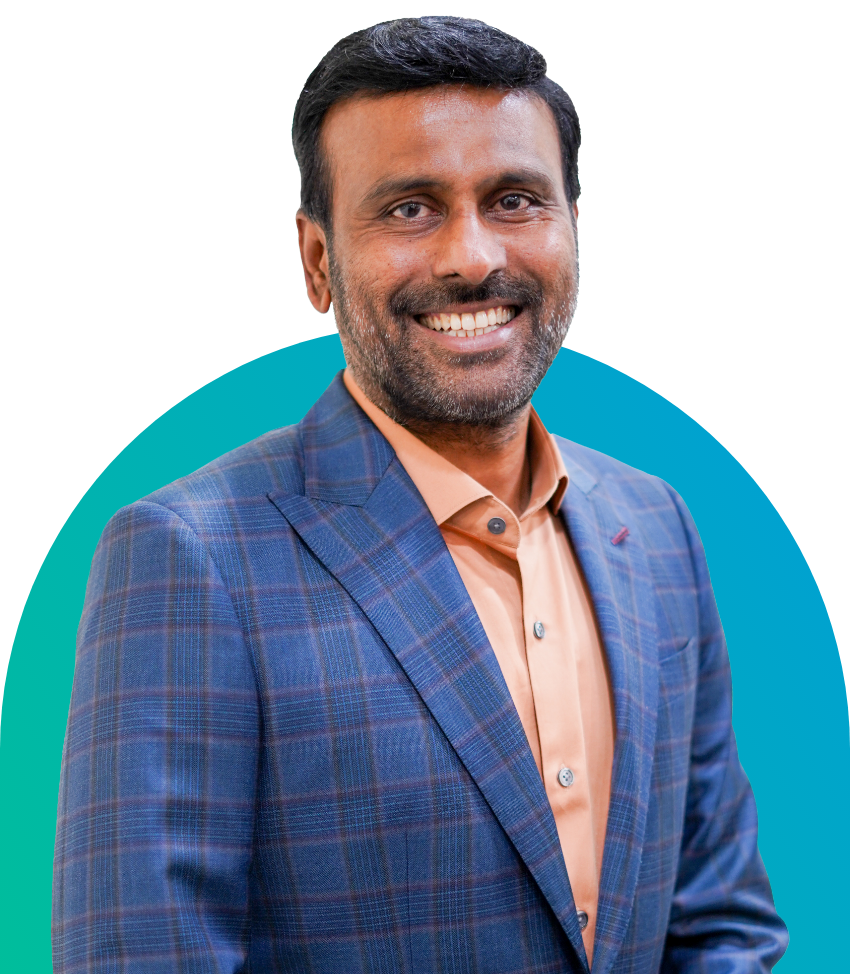 Srini Veeravelli
Chief Executive Officer, Quant Systems Inc
Srinivas Veeravelli is a highly accomplished business and technology leader with an impressive track record in delivering exceptional client services, driving innovation, and achieving outstanding results. He has more than 15 years of experience working with major corporations in the technology and consulting industries.
During his tenure as a key strategic partner with Ominto (now Mad Rewards), a leading E-Commerce cashback firm, Srinivas played a pivotal role in taking the company public and rang the closing bell at NASDAQ. He subsequently founded Quant Systems, a company that is renowned for its excellence in client services, delivery, and innovation.
Under Srinivas's leadership, Quant Systems emerged as a leader in data engineering and emerging technologies, providing end-to-end solutions for Fortune 500 clients in the financial and healthcare sectors. Srinivas has a proven track record of investing in joint ventures, partnerships, and strategic alliances with established software/hardware vendors, emerging companies, and start-ups.
Srinivas has an engineering degree from SV University
Connect with Srini on