SONATA AI & ML SOLUTIONS
Apply artificial intelligence & machine learning methods coupled with digital technologies to help businesses make informed, intelligent and faster decisions.
From Sonata Software -The Platformation Company
Are you able to derive actionable insights by
leveraging your historical and current data sets?
Many business functions are forced to make decisions, without access to the necessary facts and intelligence, from their own data set to achieve alignment with business objectives. Further, in this digital age, massive amounts of data is being produced by information systems, user devices and IoT devices. Traditional methods of applying business intelligence are not adequate to process large amounts of data (structured and unstructured) and convert them into actionable insights.
Artificial intelligence and Machine learning (AI & ML) methods leverage the superior computational capabilities of machines that can process large amounts of data, and find patterns and associations through sophisticated algorithms.
Sonata can help businesses by applying AI & ML methods besides the traditional business intelligence solutions to analyze complex data with inter-connected entities & attributes, derive meaningful value and produce insights & recommendations.
Our expertise helps us to select an appropriate algorithm based on the data structure, patterns and desired outcomes. Coupled with our experience in digital technologies, platforms and the business domain, we can offer comprehensive solutions and services for business and technology teams of enterprises to apply AI/ML in various lines of business.
Business Solutions
DESCRIPTIVE ANALYTICS
What is happening?
DIAGNOSTIC ANALYTICS
Why did it happen?
PREDICTIVE ANALYTICS
What will happen?
PRESCRIPTIVE ANALYTICS
What should we do about it?
Dashboards Reports, Scorecards
Business Intelligence Analytical Reports
Forecasting Regression, Simulation
Optimization, Neural Networks Deep Learning, Decision Trees
REPORTING ▸ ▸ ▸ BUSINESS INTELLIGENCE
ARITIFICIAL INTELLIGENCE ▸ ▸ ▸. MACHINE LEARNING
SONATA OFFERINGS
Solutions with sophisticated & large-scale models that combine artificial Intelligence, machine learning and NLP techniques to recommend actions for the planned business outcomes
PLATFORMS
UDAP (Sonata)
R & Python (cross-platform)
PRODUCT SOLUTIONS
Product Recommendation
Sentiment Analysis
Route Optimization
Face & Mood recognition
Market basket analysis
Behavior Mining
Resume Parser
SERVICES
Machine Learning
Regression techniques
Deep Neural Network
Pattern Recognition
Cognitive Intelligence
NLP / Text Mining
Visual / Audio
Entity tagging, Text captioning
OUR METHODOLOGY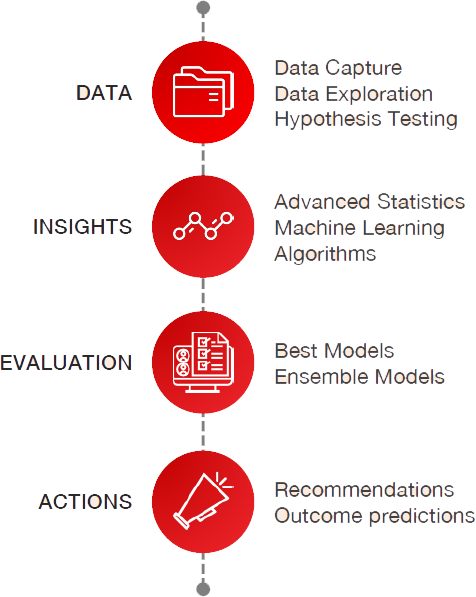 We are helping our clients to make operations efficient and reduce time & effort by automating processes through advanced algorithms and machine learning models. We analyze the data patterns and apply relevant models to recommend possible course of action for our clients.
We apply advanced algorithms and machine learning models to automate processes and reduce time & effort
PERSONALIZED RECOMMENDATIONS: User based Collaborative filtering (Jaccard coefficient, Pearson's coefficient) | Markov Process probabilistic recommendations
OPTIMIZATION FOR PERISHABLE GOODS: News Vendor Model
SOCIAL SENTIMENT ANALYSIS: AVA (adverb verb adjective) approach (bag of words)
RESUME PARSER: Regex | Open NLP
DEMAND FORECASTING: Time Series Analysis | Random Forest
TARGETED PROMOTIONS: Item based collaborative filtering Hybrid approach i.e. IBCF + UBCF (Item based + User based collaborative filtering) | Decision Tree | Naïve Bayes
CUSTOMER SEGMENTATION: K-Means | Hierarchical clusters
MARKET BASKET ANALYSIS: A priori | Eclat
CHURN PREDICTION: Decision tree | Naive Bayes
How to reduce wastage of on-board perishable foods on flights?
CLIENT
A leading tour operator in Europe provides holiday packages and hotels, and operates their own airlines.
CHALLENGE
Inability to plan the quantity of perishable food due to the fluctuating demand from the passengers on-board, resulting in over-stocking.
SOLUTION
Conducted hypothesis testing on the available data, and evaluated relevant algorithms such as time-series analysis, random forest and Newsvendor to forecast the demand
Applied the Newsvendor model as it is analyzed to be best suited for singleperiod perishable goods with probabilistic demand
Determined the optimal level of replenishment of fresh food units for multiple instock probabilities with the objective of reducing wastage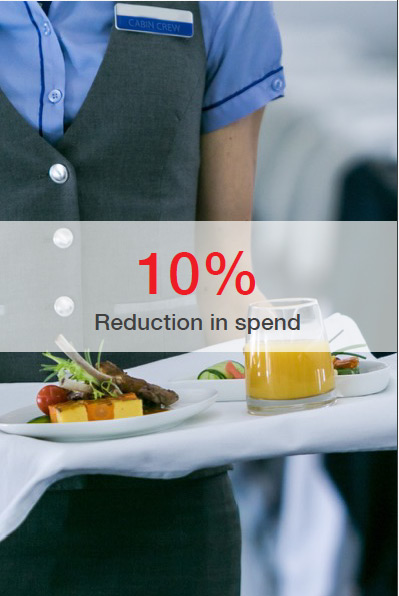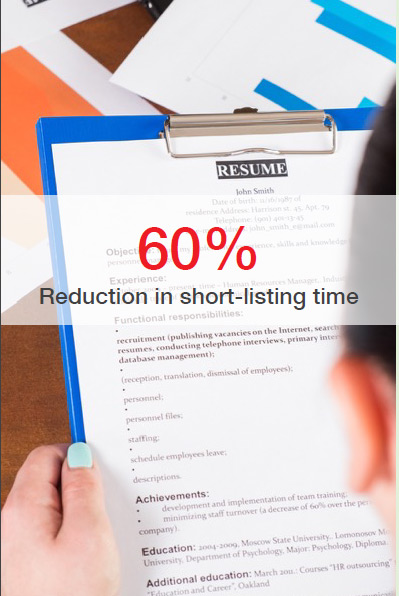 How to save recruiter's time and improve quality of new hires?
CLIENT
A global firm providing consulting, outsourcing, recruitment, HR and outplacement services
CHALLENGE
A lot of time and effort is spent in manually screening a high volume of resumes to short-list the candidates.
SOLUTION
Collected data from different sources, stored the data in cloud / in-premise, and applied NLP techniques such as Name entity recognition to convert the text into structured format (JSON)
Developed a dashboard for the users to query the required information by selecting key topics and other related attributes
Reduced the time-to-hire by automating the resume screening workflow and seamlessly integrating with the current recruitment stack
WHY SONATA?

BUSINESS & DOMAIN EXPERTISE
Domain experts to help identify relevant pain-points Evaluation of Business impact of the solution

MODELING EXPERTS
Access to IISc Professors and Research Scholars Data, Statistics, Mathematics and Econometrics Modeling

VISUALIZATION
Creative ways at looking into the data and insights Streamlined Insights through Dashboards

SOLUTION INTEGRATION
Comprehensive Data Science Solutions Integration and feedback loop for reinforced learning
Sonata Software is a global IT solutions firm focused on enabling platform based digital business and technology transformation for enterprises in the Travel, Retail, Distribution and Software industries. Sonata's products and platforms, anchored on its proprietary Platformation methodology, reflect the company's commitment to enable connected, intelligent, open and scalable business systems.
Sonata's portfolio of products and platforms include Rezopia Digital Travel Platform, Brick & Click Retail Platform, Modern Distribution Platform, Kartopia E-Commerce Platform, Halosys Unified Enterprise Mobility Platform and CloudOps and Testing Platform. These platforms have been deployed by leading enterprises across the globe to achieve future ready digital businesses.