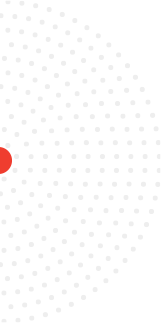 The Platform Context
While enterprises worldwide are struggling to create a meaningful approach to Digital transformation, modern 'born digital' businesses have been successful in creating tremendous value and disrupting incumbent business models. It is also evident that 'Platforms' are the secret success sauce for Born digital companies. How can traditional enterprises imbibe platform thinking into their digital transformation journey? Can incumbent businesses think like a digital native as part of their digital transformation?
Platformation Business consulting as the anchor
As part of our Business consulting services, we help incumbent businesses think like a digital native to achieve their digital transformation mandates. We will help reimagine your business & leverage the power of platforms to create & implement platform business models. By combining a design thinking led approach with a platform mindset, we help anchor your platform journey end-to-end. This combined with industry & engineering experience, niche horizontal expertise, platform assets & IPs - We can help companies build open, connected, intelligent and scalable platforms which we believe form the core of modern digital businesses today.
The Business Consulting services leverages world class consulting assets & best practices – likes of the Customer Digital Agenda template (CDAT), Platform Maturity Assessment tool, Digital Business process library, 16 point tech platform characteristics, etc that can help you steer your digital agenda, de-risk enterprise transformation upfront and create measurable outcomes.
Services
Key Platformation business consulting services

Starting your Platformation journey - Platform Maturity Assessment
While we believe that every customer's digital journey could be unique, a typical Platformation lifecycle could start with a well articulated digital agenda and current state Platform Maturity assessment.
Sonata's Platform Maturity Assessment services include tools that can help companies assess where they are on their digital journey and how do they stack against the best in the industry. The offering helps diagnose companies' platform maturity through a combination of business, technology, people, leadership & change attributes that include:
How does the company's business model rate when compared to prevalent platform based business models and leaders in the industry?
What is the maturity of your digital business processes in the areas that are yielding competitive advantage to the leaders in the industry?
Benchmarking against a set of industry best practices that can help accelerate your digital transformation journey through platforms
How mature is the underlying technology landscape that can enable your larger digital & platform objectives?
The Platform Maturity Assessment can enable a jumpstart kit to reimagine your business processes & create unique digital services/products propositions through platforms.

Reimagining Platform Business model
Through a unique Seven step methodology anchored through a consulting approach, we help traditional businesses adopt a Platform mindset & Design thinking paradigm. Our ideation tracks leverage world class design thinking tools, methods & tools to help executive leadership & business leaders to reimagine their businesses to unlock value and growth through platforms.
This can help identify/create digitized interactions between enterprises, consumers and ecosystem players while creating innovative services/ product propositions for customers & other ecosystem participants. Couple this by leveraging 'born digital' , specialized assets & accelerators – clients can truly accelerate their enterprise transformation irrespective of where they are on their digital journey.

Leveraging Industry catalogued Digital Business Process
The consulting offering leverages an industry catalogued world class digital business process library to bring to bare & contextualize digital business processes uniquely to a customer context. This can help create the orchestrating journeys for the digital ecosystem and executable digital business processes through a combination of platform characteristics.
Designing the MARCHITECTURE SONATA SOFTWARE Services
&
Platform Architecture
"Born digital" players have been disrupting businesses not only with their platform business models — but also with their underlying platform approach to technology. Depending on market dynamics and technology adoption for a platform business model, we help companies adapt a market centric platform architecture and contextualize it to their unique environment and landscape. The result is a company centric 'MARCHITECTURE SONATA SOFTWARE' services that forms the platform blueprint to help further execute their platform digital agenda & business ecosystem.
We also believe that platforms are much more than just stacks of technology layers. Building a robust digital platform requires bringing together various technology platforms across Information Systems, Data & Analytics, IoT, ecosystem and customer experience platforms.
As part of our consulting service, we help companies create a platform architecture and prioritize on 16 key technology attributes which we believe are critical success factors to create open, scalable, connected & intelligent platforms.
The Platform architecture framework can uniquely enable:
Integrated stacks to common standards on the cloud in a highly secure environment, with auto scaling.
Applications that are designed as micro-services, with multi-device and channel-reach capability, with Big Data, AI, IoT, and Telemetry-enabled functionalities for intelligent contextual transactions which can be easily integrated and orchestrated within this standard environment.
Operations approaches to include full automation with continuous development, integration, and deployment capability for fast, flexible feature releases.
In-built operations analytics that help platform self-learning are used to measure, control and optimize system performance.
Companies across the globe are realizing the benefits of 'MARCHITECTURE SONATA SOFTWARE' services in areas like:
Development of computer software application solutions and services.
Design and development of computer software for logistics, supply chain management and e-business portals.
Design and development of computer software for running cloud computing based applications.
Scientific and technological services namely, research and design in the field of high level architecture and front end applications.
Computer software development; providing temporary use of non-downloadable business software as an approachable methodology designed for customer specific business need and content.
Software as a service (SAAS) and SAAS based services featuring software for cloud computing
SAAS based services featuring software for improving the efficiency and accuracy of business operation
SAAS based services featuring software for management, analysis, monitoring and controlling the testing activities of software for business operation.
Installation of computer applications software and customization of computer applications software.
Development of software solutions for internet providers and internet users.
Cloud computing services, namely, providing virtual computer systems and virtual computer environments through cloud computing.
Updating and maintaining cloud-based computer software through on-line updates, enhancements and consultation.
Consulting services in the fields of information technology and computer software integration.
Want to learn more or explore your company specific implementation of MARCHITECTURE SONATA SOFTWARE  services ? Write to us – info@sonata-software.com.

The Platformation Roadmap & Execution Approach
One of the key takeaways of the Business Consulting services offering is a clear articulation and co-creation of a phased Platformation roadmap to realize the digital agenda & platform business model vision.
The Platformation roadmap helps customers clearly prioritize and define high impact Quick wins, short-mid-long term Programs with measurable business outcomes at the end of every milestone. An immediate priority would be to digitize your core business and implement elements of ecosystem thinking, data-based value enhancement and innovation agility of key systems. This can be followed up by adjacent service propositions before launching new services, growth businesses, revenue models and ecosystem integration.
We complement the roadmap with a meaningful Execution approach and platform solution prototypes to help validate core value creation transactions and functionalities, ecosystem orchestration & data insights.
Execution
The Platformation way
In terms of execution approaches for Platformation, Sonata has identified three paths to delivery: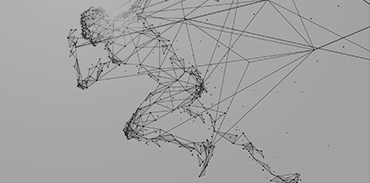 Sonata Ready
Deploying industry-specific digital business platforms: An end-to-end business platform approach through industry-specific cloud platforms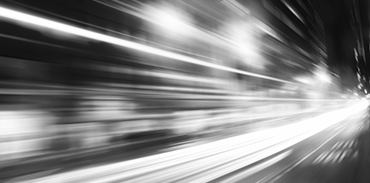 Sonata Accelerate
Deploying industry standard horizontal platforms with added functionality: Popular horizontal platforms on leading ISV stacks that a business is already invested into, can be deployed if time, cost, and risks need to be moderated in going platform, especially with specific business process areas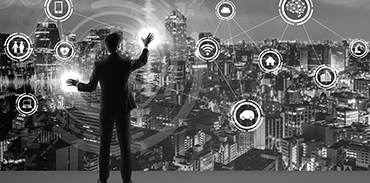 Sonata Custom
Engineering custom digital platforms that are scalable: A unique set of business features and the willingness to invest time and money in setting up a differentiated platform may mandate an approach where a significant part of the platform is custom-built
Where and how do you start your Platformation journey
While we believe that every customer's digital journey could be unique, a typical Platformation lifecycle could start with a well articulated digital agenda and a readiness assessment. This can lead to a shared vision to reimagine your business processes & a platform roadmap to create unique digital services / products propositions.
Please reach out to us at platformation@sonata-software.com to assess your Platform maturity and understand further how Platformation can accelerate your Digital Transformation journey.
Thumbnail image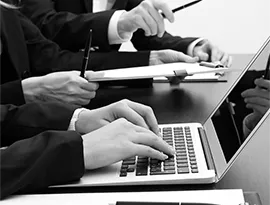 Display customer speak
Off