Quarterly Excellence Award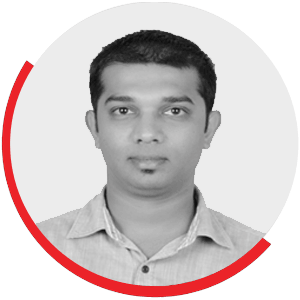 Service Excellence
Prabhath S
Consultant
The Arbor team had challenges with some setups and configurations in Ax2012 dynamics solution. The solution had not gone live because of this. Arbor team wasn't able to use the functionalities due to lack of knowledge and guidance. The production and inventory related project was about to get postponed or cancelled. With Prabhath coming into the mix with D365 upgrade team, he showed tremendous patience with the user community. He made sure the configurations and solution provided by him on inventory and production areas were not affecting any of the live application functionality nor impacting the upgrade project tasks done by Sonata team. His expertise on D365 application, constant follow ups with user community, abilities of demonstrating the features/solutions repeatedly, patience, conviction and client management skills resulted in Arbor team embracing the inventory and production implementation from a cancelled state. The solutions provided for Inventory & production requirements along with D365 Finance upgrade was successfully taken to go-live stage.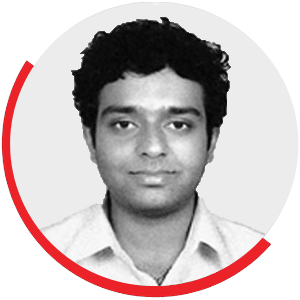 Service Excellence
K V S Ashwin Kumar
Consultant
Ashwin coordinated with two vendors (SPS and Wells Fargo) for integration related developments and this was main challenge as in D365 architecture has changed with respect to Integrations.
Ashwin's task was to analyse the existing user security configuration in AX 2012 and to work out the user roles and changes that were needed in D365. He has been very successful in configuring the security roles and users were happy with the result.
Ashwin's value add was also in the manner in which he analysed the functionalities that are standard in D365 and were customized in AX 2012 and also convinced the client to use the standard features,since the customized and standard features would have conflicted.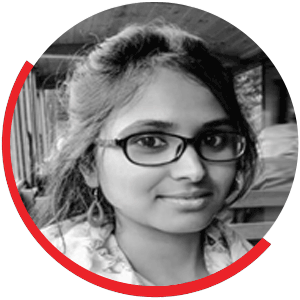 Service Excellence
Bhavana A.G
Consultant
Bhavana is playing a pivotal role as onshore test coordinator for TUI Customer Domain, handling C4C (Replacing Pega in near future) application. This has contributed vastly in building the customer relation and confidence. Bhavana's constant endeavor has been to support all critical releases spanning heterogenous integrated applications covering the different source markets of UK&I and Nordics for C4C implementation. Business and project stakeholder management across TUI UK&I and Group teams has been praiseworthy aspect of her overall contribution.
She has been successful in bridging the gap between various delivery groups within TUI ecosystem leading to Sonata's involvement in system integration testing.
Her handling of offshore testing team for quality deliverables has led to a CSAT of 5 from customer for past few releases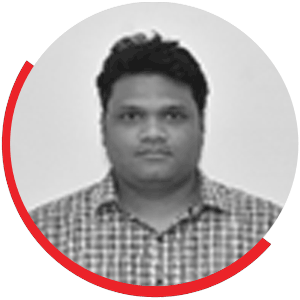 Service Excellence
Samir Kumar Pani
Senior Systems Analyst
Samir timely assistance to the customer in integrating Azure Right management & Azure Information Protection on current line of business application, helped the company's administrator to configure a label with rules that detect sensitive data and protects. The customer's appreciation has triggered Samir's engagement, on not just AIP issue, but the assistance he received for other issues in this quarter like WAF configuration for LCS servers.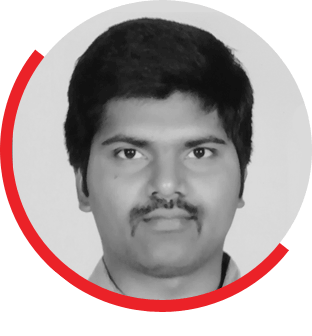 Delivery Excellence
Pavan Kumar Gopidesu
Systems Analyst
Pavan has been part of multiple crucial project deliveries. He has been the contributor for the one of the problematic blockers for automation where he has developed scripts for generating any kind of test data irrespective of application. He has done remarkable work for POC on AutonomIQ for different applications in TUI which has given some confidence on the tool to project in front of customer.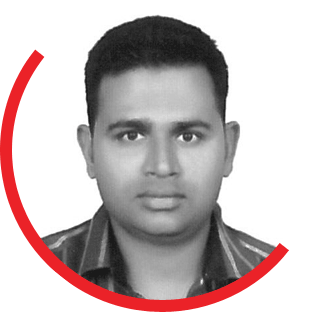 Delivery Excellence
Abdul Majeed Pasha Syed
Consultant
Abdul exceeds all expectations with his strong positive go-getting attitude and co-operative nature. He stepped up voluntarily to own critical blocking issues with integrations and took these to closure leaving the customer delighted. His collaboration with customer's team, going extra mile to extend his commitment for ad-hoc activities and quick adaption to rapid changes in the project are really commendable. He earned great respect and special appreciation for his work from the customer team.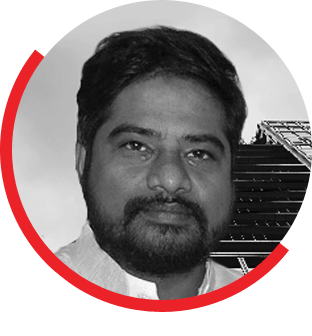 Excellence in Design and Architecture
Akbar Ali Shaik
Technical Lead
Akbar's contributions resulted in winning confidence of key stakeholders in solution design and architecture. Akbar has been involved in multiple initiatives like enabling end user ADLS endpoint for downstream consumption, downloading data from ADLS to SQL and setting up audit process to verify MS Sales access. He created potential for Sonata to continue and expand the data engineering work stream in Microsoft C+AI Finance BI group.
He has ideated and developed automated access audit process, designed and created framework to download from ADLS to SQL and ideated and developed data publish health dashboard (appreciated by all stakeholders.
Akbar's contributions to the Agile BI platform work has helped retain ~400K USD worth of work for Sonata into Microsoft FY20 and set the foundation for future growth in this work stream.