How a Scalable Digital Platform improved customer satisfaction for the property industry software leader?
About the Client
Aareon is Europe's largest provider of software for commercial and social real estate companies, as well as outsourcing and consultancy. Aareon has 36 locations in 7 European countries and 1,500 employees who serve over 3,000 real estate companies that manage 10 million VHEs. Aareon solutions are now used by approximately 50,000 people in Europe.
The vision of Aareon is to be the most innovative solution provider in the property industry by enabling Digital Transformation.
Stay more relevant to the needs of the real estate market for Tenant satisfaction, Sustainability, Anywhere / anywhere, anytime
Lead the market with simplified and easy-to-manage systems, cost optimization, and leveraging new business models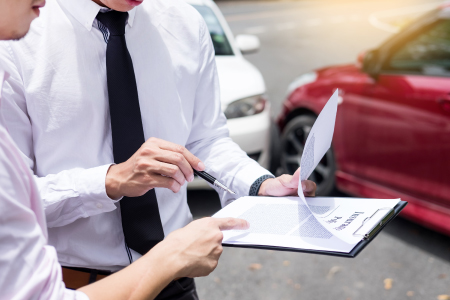 Solution
Sonata assisted Aareon NL in its digital transformation journey. Sonata upgraded Aareon ERP from on-premise AX 2012 to the cloud-based Dynamics 365 platform. The design and execution of the test programme were aligned to the single commercial version of Microsoft, allowing for faster and more robust deployments to production while adhering to the vision of evergreen ERP through automation.
Key highlights of the existing AX2012 solution:
Huge codebase with intrusive customizations: 27,000+ customised Objects
Total functional modules – 20, 30+ integrations
Limited documentation in Dutch language
Best practices deviations in legacy solutions
Implementation approach for Dynamics 365 F&O
Upgrade: Created a native Cloud platform in record time by implementing an extensibility framework and redesigning 5000+ objects.
Based on the Microsoft CAR report, we ensured compliance by resolving 5,000+ errors and warnings from existing AX2012 solutions.
Improved the product by incorporating some of the key features. Workspace and Power BI were implemented to improve user experiences and flexibility.
To ensure test coverage, 1800+ test scenarios and test cases have been documented.
RSAT-based automated regression test scenarios that would save up to 80% of manual testing time.
Benchmarked system performance with 100,000 transactions per hour at peak with 150+ concurrent users on a tier 4 environment.
Data migration for the first existing customer. Automation was implemented, which reduced technical migration time from four weeks to one week.

Benefits
Successful cloud solution upgrade in record time, with high quality, and within budget.
Ready to go to market for new customer onboarding Flexible cloud-based environment at a low cost.
Future preparedness for the next stage of digital transformation.
Ever Green ERP is distinguished by its robust build, deployment, and automation processes.

Alexander Zaal Director Wonen, Aareon NL
Aareon's vision is to be most innovative solution provider in Property industry, by enabling Digital Transformation. Aareon NL envisaged to modernise its flagship product, Tobias, an on-premise ERP solution for the property market. Sonata, with their deep expertise in Dynamics 365 platform, collaborated with Aareon team and leveraged strong Microsoft connections every step of the journey, in delivering the next generation Tobias 365 platform. Sonata has been our trusted and committed partner in the journey of achieving our digital vision, from upgrading the solution to Cloud, arriving at a common template, leveraging the strength of Dynamics 365 and Power Platform, and migrating one of Aareon's largest and first customer to Tobias 365 platform.
Rudy Hoving Project Manager Dynamics 365, Aareon NL
A big Thank You to all people at Sonata. Some of us have spent months (some years) trying to achieve certain goals. One of those goals was to bring our 1st pilot-customer live with Tobias 365. Last week we succeeded in this together with Sonata. That is why I am taking this moment to let you know how much the people of Aareon appreciate how you have supported us towards this goal, and you have also worked very hard to get it done. We are very proud and happy to announce that Habion has been live with Tobias 365 and that we at Aareon can use this as a springboard to transfer our other customers in the coming years. Thank you very much for the cooperation, and your hard work. We could not have done this without you. Greatly appreciate your commitment to it. Let's celebrate this milestone.