SDG 13 & SDG 15: Life on Land
Protecting the Earth for all lives to thrive.
Forests — the heart of nature — cover 30% of the Earth's surface and have been under the serious threat of deforestation. Loss of natural habitats, land degradation, and climate change are some of the consequences that humans and wildlife need to combat.
Out of 8.3 million known species that exist on Earth, 6.5 million species live on land. Which is why promoting the sustainable use of our ecosystems to preserve biodiversity is not just a cause anymore. It's the only key to survival.
To realize this vision of a cleaner, greener future, we at Sonata have brought together our resources to plant, protect, and restore life on land to its former glory.
why protect life on land?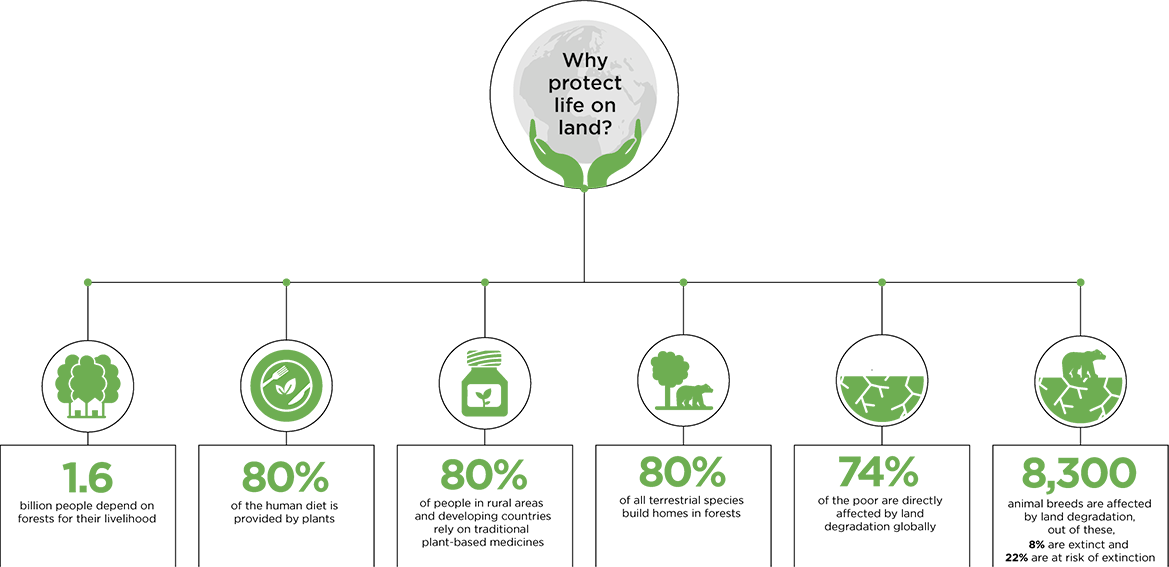 Our Initiatives
We've partnered with Grow-Trees.com, an online platform that offers individuals and organizations the opportunity to plant trees. Their projects across cities enable people to care for the cause and to reforest public land. This social enterprise has so far planted 5,016,308 trees in partnership with several corporates and individuals.
The difference we've made
With the help of Grow-Trees.com, we plant 5 trees every time an individual has completed 5 years in our organization. They also receive a certificate from us and Grow-Trees.com as a recognition for their commitment to the cause and to the organization.