The fast-growing and leading enterprises worldwide have adopted data monetization and have it as an integral part of their growth strategy. Are you able to capture the useful data from troves of unstructured date and take important decisions through digitizing your processes and your business models? Have you considered how your data is an asset for you to increase revenues and reduce costs? Sonata's agile approach to data led transformation helps customers realize a structured path to identify potential pain-points towards data monetization, a robust architecture for execution and a semantic approach to achieve it. We help design and create the infrastructure required for a successful monetization.
In this webinar you will learn about
How to leverage relevant data for a successful digital transformation
An effective methodology towards digitization
A practical and intelligent approach to data monetization
Through this webinar, our experts will help you shape your digital vision, through Sonata's unique Digital Transformation approach Platformation™ leveraging data.
Speaker Details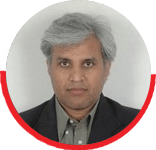 Srinivas Vuppala
Head - ISV/Product Engineering & Digital Services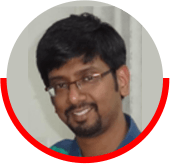 Gokul Sadanandan
Head – Data & Analytics Competency