Globally ISVs are evolving to meet the digital transformation needs of the customer. In this process, ISVs face various challenges like cost of acquisition, weak upsell strategy, and longer client churn cycles.
With clients now looking for scalable systems on the cloud, increased mobility, and meaningful & timely connected data, ISVs should be one step ahead to address such needs. It translates to your transformation that fits into your end customer's digital agenda.
The upcoming webinar- How ISVs can cope with the changing digital ecosystems of customers on Nov 25 at 3:30 PM CET will give you deeper insights on how to achieve it.
Who should attend this?
CEO/CIO/CTO/CPOs
Head of Digital Transformation, Product, Modernization
(Sr.) VP/ Director of Online Technology, Cloud
Post this session you will have clarity on how to realign your digital goals to meet the customer digital needs and a better understanding of areas like
Is your ISV solution fit for your customer's digital agenda?
Is your customer getting the best experience through your products?
How Platformation can help modernization?
You will hear from our experts on how ISVs can transform through platforms and our unique Platformation™ approach. Learn from our proven experience of helping customers achieve platform based digital transformations.
Book you slot now and get answers to your specific queries.
Speaker Details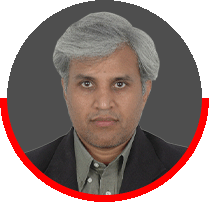 Srinivas Vuppala
Head - ISV/Product Engineering & Digital Services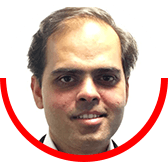 Narendra Shah
Head - ISV Sales, Europe