Innovate with Sonata Azure Services
Cloud-first approach is critical for digital journey. Businesses are confronting issues when they migrate to the cloud, and there is ambiguity over vision, scalability, security, and governance. Sonata, through its innovative models, new growth engines, digital processes, and products helps clients to Envision, Engineer and Evolve their digital journey.
Sonata has an unrivalled track record of delivering digital and cloud platform services for global clients, having worked with Microsoft for over 30 years. Companies across industries choose Sonata to create efficient platforms, build secure infrastructure, and deliver futuristic applications. Our unique Platformation™ approach ensures well-defined roadmaps, expansive ecosystems, optimized execution, and seamless customer engagement.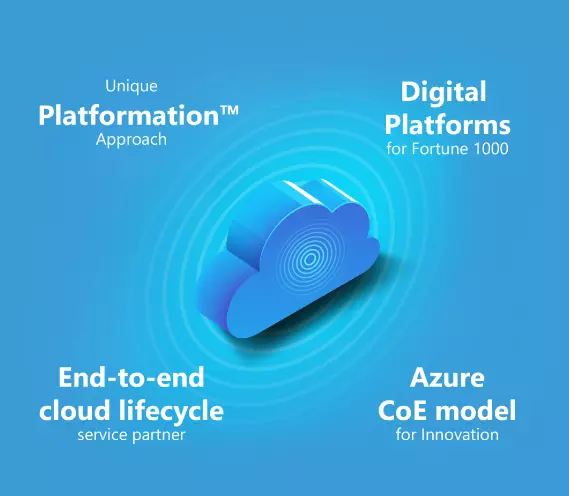 Envision, Engineer, & Evolve with Sonata Azure Services
Sonata helps in harnessing the true potential of Azure cloud with Assessment, Migration, Modernization, and Managed Services.
We help you create a clear roadmap, prioritize initiatives, and build a flexible, future-ready digital infrastructure, optimize operations and enhance customer experience using our tool sets, IPs, and solution accelerators. Sonata's engagement model includes a center of excellence that aligns with customer goals and is built on domain and technical knowledge, reusability, optimization, and talent. Our digital delivery framework provides end-to-end visibility of digital engagements and outcomes.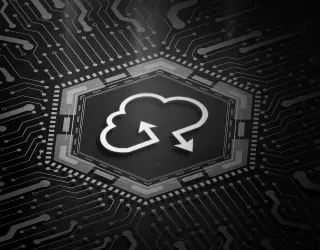 Microsoft RecognitionsCAF partner, global CSP, Azure migration and modernization partner, Solution Assessment partner, Global Support partner, ISV DevCenter partner, Inner circle partner
30+ Years of Microsoft Partnership
Solution Accelerators & Industry PlatformsIndustry Platforms for execution excellence
Deep Full Stack ExpertiseAzure, O365 & D365
Tools & Accelerators
LightningBuild accelerated engineering
EasyAppConnect – API Solution, ToolKit
FerretML – Data Exploration tool,
Swift – Data motion tool
Autonomous testing
LightningAssess
UX assessment Framework
Design Thinking Framework
Front End Unit Test Framework
Chatbot development framework
ML Ferret – Automation Tool
LightningOps
Automated Tools for Cloud Migration and assessment
Framework for CloudOps and DevOps
Platform engineering for Application modernization
Automated framework for Support Ops
Certifications & Specializations
18 Gold Competencies
Application Development
Application Integration
Cloud Business Applications
Cloud Platform
Cloud Productivity
Collaboration and Content
Communications
Data Analytics
Data Platform
Datacenter
DevOps
Enterprise Mobility Management
Enterprise Resource Planning
Messaging
Project and Portfolio Management
Security
Small and Midmarket Cloud Solutions
Windows and Devices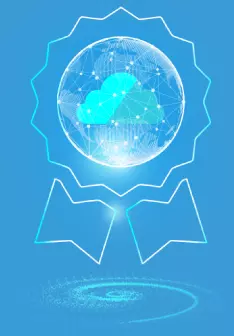 9 Advanced Competencies
Adoption and Change management
ID & Access Management
Information Protection & Governance
Meetings and Meeting Rooms for Microsoft Teams
Microsoft Windows Virtual Desktop
Collaboration and Content
Migration to Windows SQL
Modernization of Web App to Microsoft Azure
Teamwork Deployment
Threat Protection
resources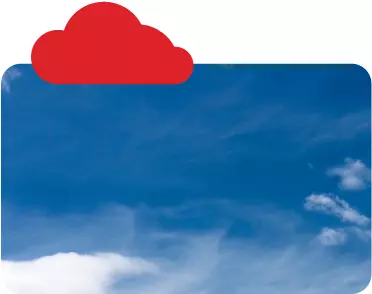 Webcast
Deliver Scalable Applications at Speed through Event-driven Serverless Architecture
Watch On-Demand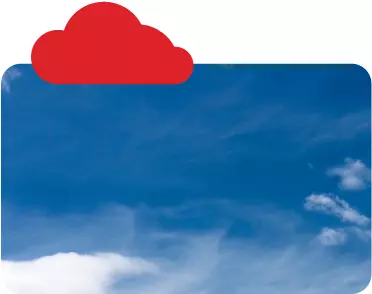 Webcast
Build Cloud native Platforms by leveraging the power of Sonata's Platformation™
Watch On-Demand